---
General

A modular synthesizer designed and built by musicians for musicians. The system evolved from a growing discontent with both the outmoded design trends and the inadequate quality of construction found in many other systems. The highest quality panel components are used, as well as exceptionally stable, accurate and low noise circuitry.
The design goals are: to achieve the greatest density of useful controls; to possess a stability and road-worthiness heretofore unattainable; to be consistently innovative in design and executions. In short, to be the best.

---
Standards

Most inputs have summing node capability for greatest flexibility of input mixing.

Patch switches allow user determined preset patches.

Most CV inputs have attenuators, many are inverting and have switches for preset cueing.

Audio, control voltage, and gating are all compatible (+/- 10 V) and interchangable via mini phone jacks.

As many as 20 inputs can be driven with any output source dus to low source impedance and high input inpedance.

Any jack may be plugged into any other jack without damage to the circuitry 1v/octave is standard where appropriate.

Many modules (2 inch, 4 inch and 8 inch) have individual module voltage regulators. This improves module isolation and system reliability.

Use of interchangable function sub-modules enhances flexibility and field servicability. Modules never become obsolete due to future circuit developments.

Panels are .100" thick, deeply brushed, black anodized aluminum for maximum durability.
---
Mechanical

Emphasis has been placed on logical modular design. Panels are divisions of the space available inside a 19" rack. Any module may be placed in any position in the rack. A module may be removed from a rack, or a rack from a group of racks.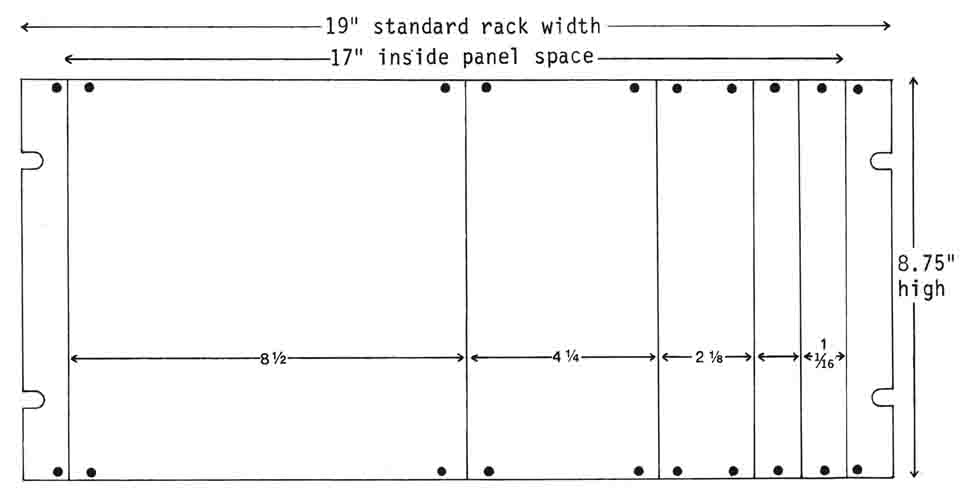 A variety of cabinet designs are available.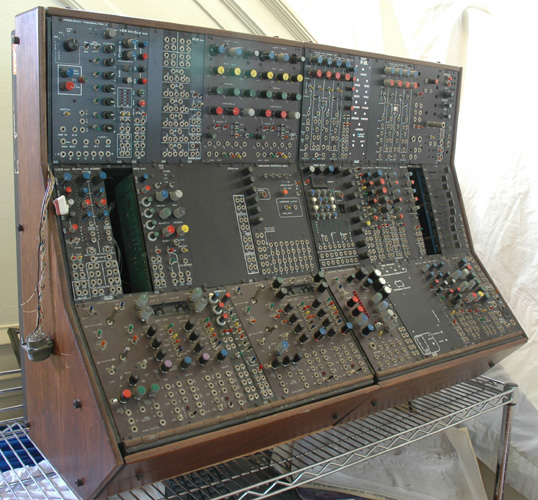 ---